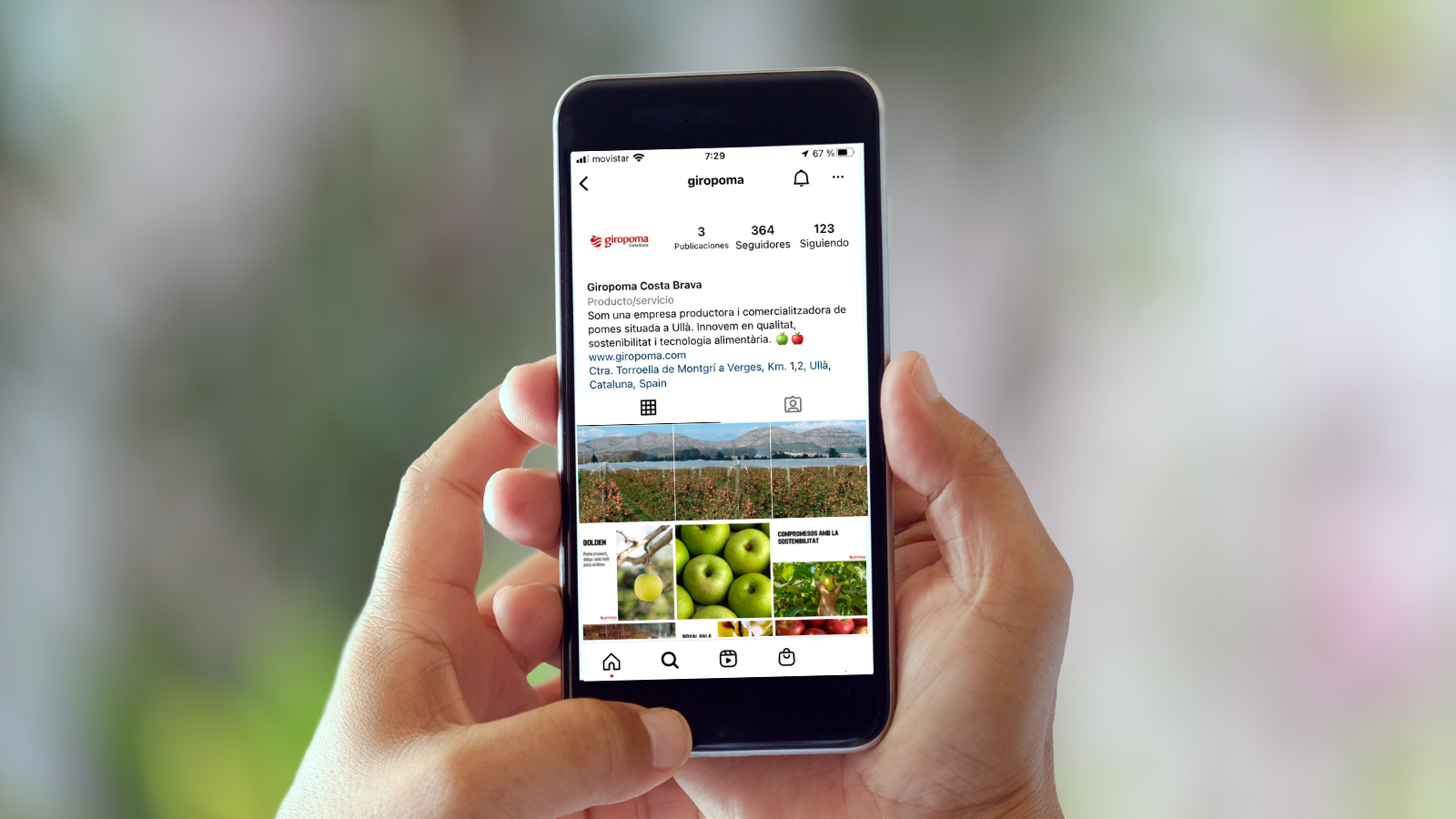 09/08/2022
Giropoma boosts its digital presence through new social media channels
Giropoma starts a new stage in the digital sphere, boosting its digital presence by relaunching new social media channels. The apple producer and marketer makes a clear and firm commitment to online communication, thanks to renewed channels on Facebook, Twitter and Instagram, and a clear strategy in line with the company's raison d'être.
The objective is to strengthen, improve and dynamize communication, as well as a fluid and direct interaction with all stakeholders: partners-producers, workers, customers, consumers, suppliers, distributors, etc. A meeting space and a door open to dialogue will be made available to them, in order to make the brand visible.
Immediacy, a fresh image, a friendly and approachable tone and a content strategy based on audiovisual formats, infographics and creativities will be promoted in these social media channels.
Thus, the user will be able to find information about Giropoma's objectives, mission, vision and values; the different varieties of apples produced and commercialized; the production and techniques used in the crops; the sustainability actions carried out to protect the surroundings and the environment; the innovation and technology systems followed by the company to guarantee the quality of the products; trends and news of the agri-food sector, etc.
Aware of the relevance of social networks in a hyperconnected world, Giropoma wants to offer quality information and move towards the demands, updates and novelties offered by the new digital formats.
Giropoma's website
The social networks that Giropoma has launched complement the digital presence that the company already had until now, thanks to a website created over the last few years. The user can consult the information in three languages (Catalan, Spanish and English).
The page shows a visual, dynamic, intuitive and attractive image, promoting an agile user experience, good navigability and more comfortable access so that users can have all kinds of information.
The space has several sections that project the company's DNA: 'Environment', 'Company', 'Production' (with two subsections: 'Quality' and 'Technology'), 'Products' (with two subsections: 'Variety' and 'Formats'), 'News' and 'Contact'.
Giropoma also has a specific e-mail address for communication issues (comunicacio@giropoma.com) in order to promote direct contact and attend to users' requests.