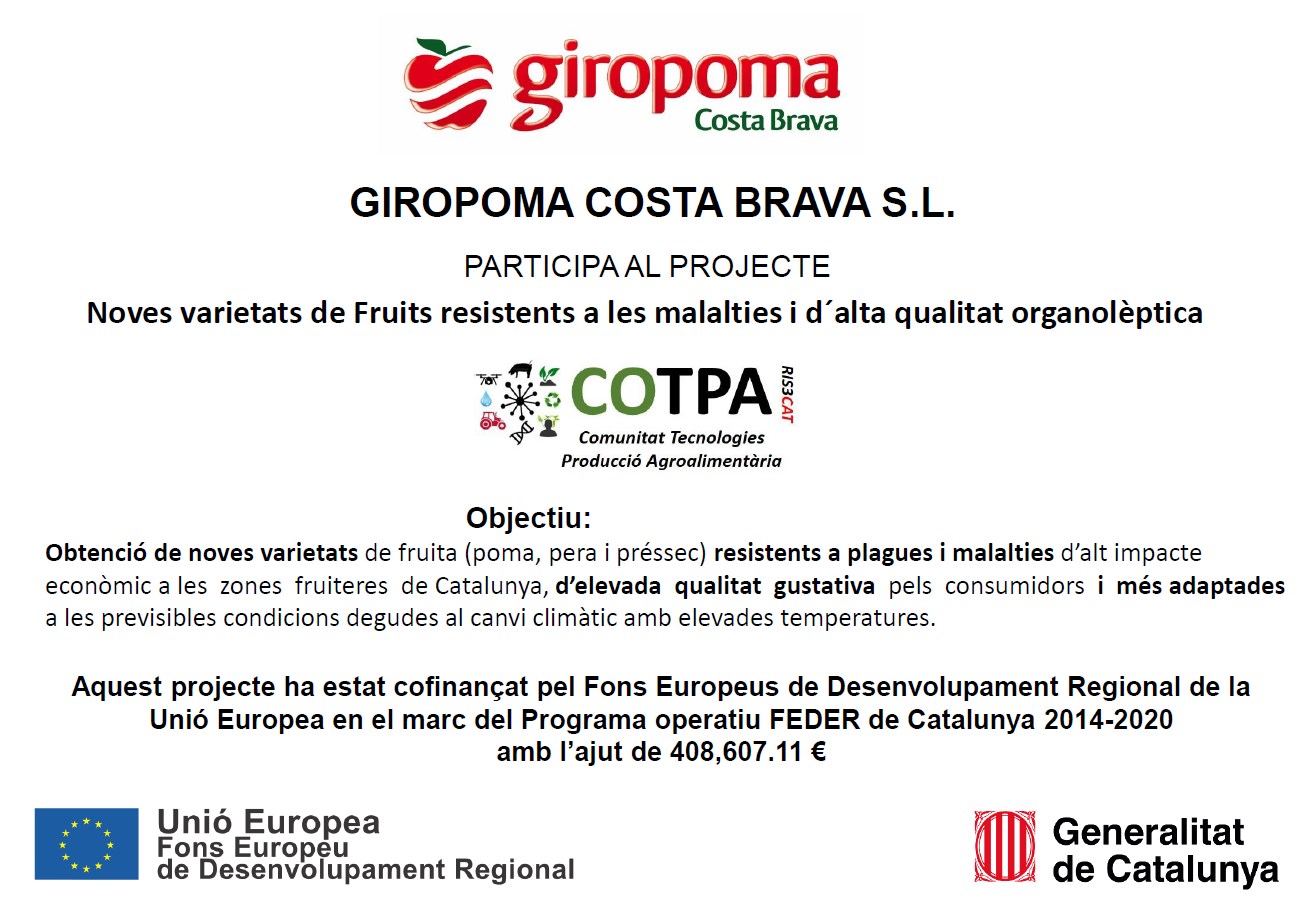 04/04/2019
Frui3CAT New varieties of fruit resistant to pests and diseases and of high sensory quality
GIROPOMA COSTA BRAVA S.L. participates in the Fruit3CAT project (file COMRDI16-0036), focused to obtain new varieties of fruit (apple, pear and peach) resistant to pests and diseases of high economic impact in the fruit production areas of Catalonia, of high sensory quality for consumers and more adapted to the foreseeable conditions due to climate change with high temperatures.
This project seeks to reduce production costs by having highly productive and adapted varieties.
Minimisation of the use of plant protection products and the possibility of maintaining viable farms despite the presence of pathogens.
Improving competitiveness by having fruits of high sensory quality and good storage capacity.
This project has been co-financed by the European Union Fund for Regional Development within the framework of the Operational Program FEDER of Catalonia 2014-2020.