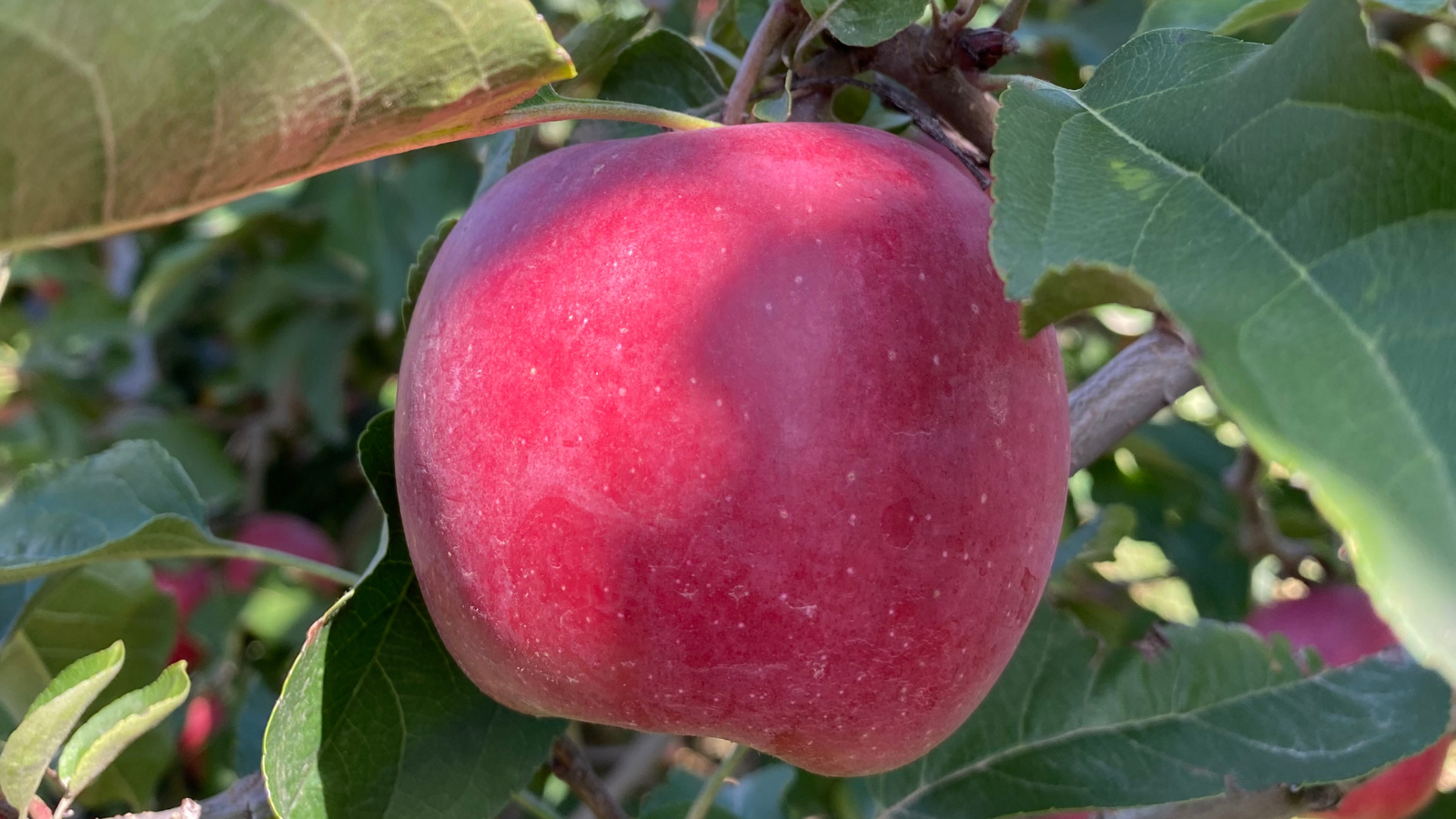 30/03/2023
Candine, the new apple that Giropoma has started to commercialize
This March, Giropoma has launched the commercialization of Candine. This apple originates from France and is the result of a cross between the Fuji and Ariane varieties.
A sweet, aromatic and fresh apple, it is characterized by its slightly flattened shape, smooth and shiny red skin with yellowish-green areas. It reaches maturity at the end of September, and keeps until June, as it is a variety that keeps very well.
Its organoleptic qualities have nothing to envy to other varieties. It has a crunchy and juicy texture, a high sugar level that mixed with a moderate acidity creates a refreshing and balanced flavor. Candine is an apple that is very well accepted in the market, thanks to its characteristics, which contribute to the desire to eat it again.
This is the first year that the company is marketing it, with the aim of consolidating it over the years. It will be available in different formats; single-layer boxes, trays of 4 or 6 pieces and bags.
In addition to Candine, the apple trading company also produces other varieties such as Gala, Golden, Red Delicious, Granny Smith, Fuji, Pink Lady and Joya, as well as organic apple, identified as GiroBio. Each with its own characteristics, apples are an indispensable part of a natural and healthy diet, and are balanced and nutritious.