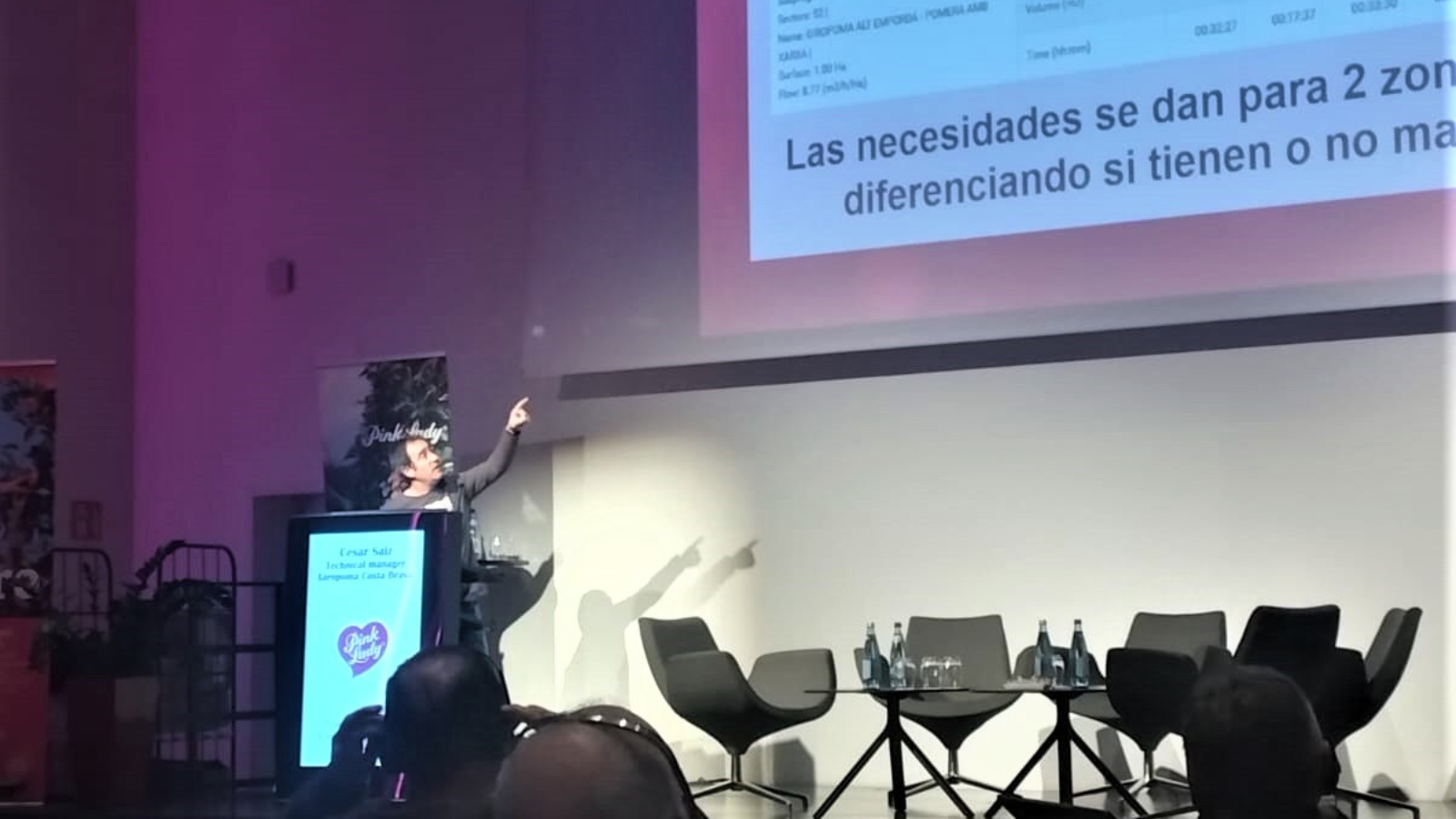 22/12/2022
Giropoma participates in Pink Lady's annual technical meeting to share the experience of irrigation based on soil moisture sensors
For the twentieth consecutive year, Giropoma has attended the annual Pink Lady technical meeting that took place last December 12, 2022 in Bolzano, Italy. This is an event to promote and maintain technical contact at the European level, a space to share experiences and knowledge with people from all over Europe. This edition brought together approximately 200 attendees; Pink Lady technicians, managers, presidents, producers… from Italy, France and Spain.
This year, Pink Lady wanted to highlight several topics related to irrigation systems, taking into account the low rainfall and water scarcity in which we find ourselves. For this reason, Giropoma has actively participated through the presentation of Cesar Saiz, technical director of the company, who spoke about our experience in recommending irrigation needs based on soil moisture sensors.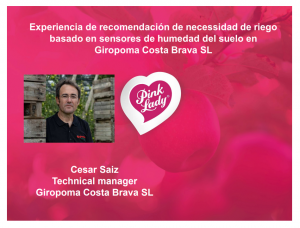 In 2018, Giropoma implemented a system based on soil moisture sensors to indicate the humidity and water available for the plants. It is a composition of 70 sensors spread throughout the productive area which, through the extracted data and a climate forecast, allow us to give weekly irrigation recommendations to our growers. These recommendations are useful for them to know if they have to increase irrigation, or on the contrary, decrease it, or keep it the same.
This system has resulted in a 25% reduction of irrigation water compared to the method previously used and has allowed us to realize that sometimes we have to advance the irrigation campaign, while indicating the optimal time to stop irrigating.