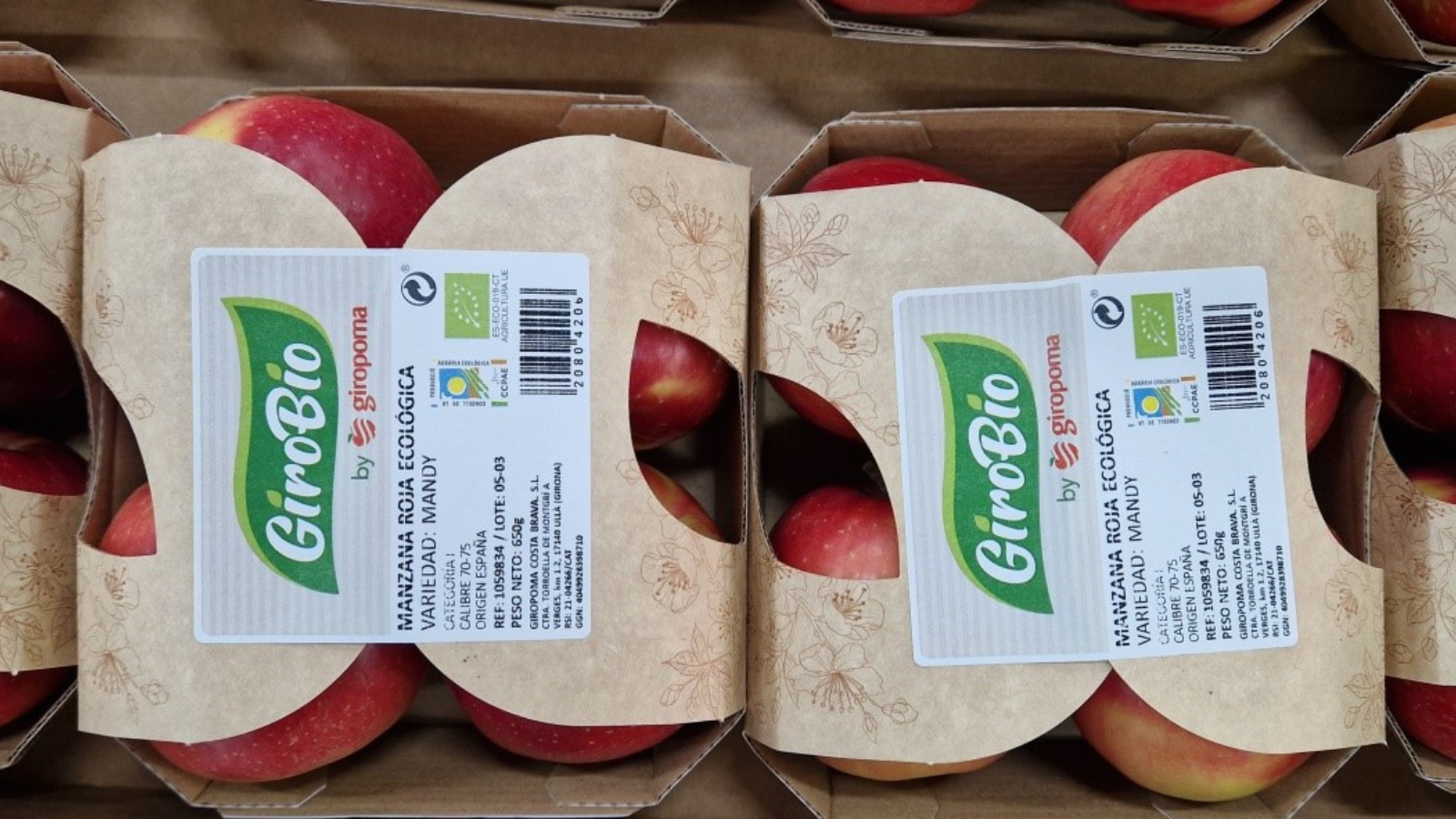 08/03/2023
The organic production and marketing line, the Giropoma's new commitment
Recently, Giropoma has opted for a new line of production and marketing, the organic apple, identified as GiroBio. Organic production uses biological control of pests and diseases, and favors biodiversity in plantations, with the aim of obtaining high quality products that respect the environment and human health.
This new channel has been the result of market demand and the company's customers, who have detected the need to satisfy a segment of the population highly sensitized and aware of organic products.
In 2016, Giropoma started working on organic production in an experimental farm, with varieties of commercial interest and other varieties adapted to organic cultivation. From these, the most interesting ones for organic production were selected, from which commercial farm planting began in 2018. Years later, at the beginning of this 2023, the commercialization of this new organic line has started.
To access this market, the company has been certified by the Catalan Council of Organic Agricultural Production (CCPAE), the organic certification that guarantees that the products have been produced or elaborated following the rules of organic agriculture, and that they have been controlled throughout their production, processing, packaging and marketing process.
Giropoma is currently distributing this organic line in national supermarkets, with the aim of consolidating this new channel, combining it with conventional production, which follows the principles of integrated production. For the company, future expectations are foreseen to be successful thanks to the youth of the apple trees located in the farms of the partner-producers.