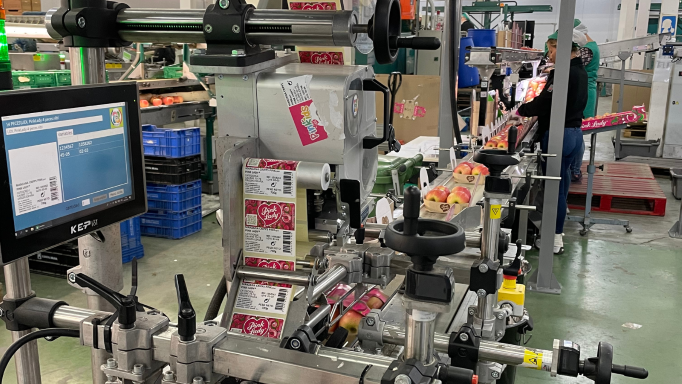 12/01/2023
Giropoma's new commitment to technology: mechanization of the tray packing line
Technology has always been a big bet for Giropoma. Innovation is part of the company's DNA and, therefore, it is key to mechanize and automate processes as much as possible. Recently, the company has made a new commitment to technology and has mechanized the tray packaging line, which has recently started operating, to streamline the process, reduce packaging time, increase responsiveness and be more efficient, flexible and competitive.
The main objective of robotizing this line has been to minimize handling, reducing processes that do not add value and improving quality, since it allows avoiding possible blows, tray defects…, as well as increasing yield.
As for the process followed by the apples, after storage, they have been automatically selected by means of a machine for this purpose, the precalibrating machine, which classifies them by size, color and quality. Once precalibrated, they are stored in a cold room at a temperature of around 3 °C until they are packed, in this case in trays.
This new line is packaged in sealed trays with a label. Currently, there are many different types, but until a few years ago, we only had one made of cardboard and PVC plastic film, which has been replaced by more environmentally friendly and sustainable options. Thus, we have opted for cellulose trays sealed with a label, the most common 4 and 6 pieces, which differ from the traditional ones because the wings are attached by the label and surround the fruit inside.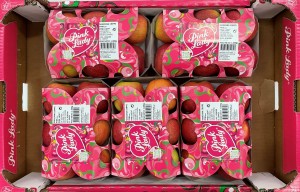 Sealed format with label
Reducing the handling of apples has also been a key element of this new line, thus extending their shelf life.
It should also be noted that the fact of automating this process has eliminated the manual handling of boxes, a strategy that contributes to Giropoma's continuous improvement of the labor quality of the company's workers.