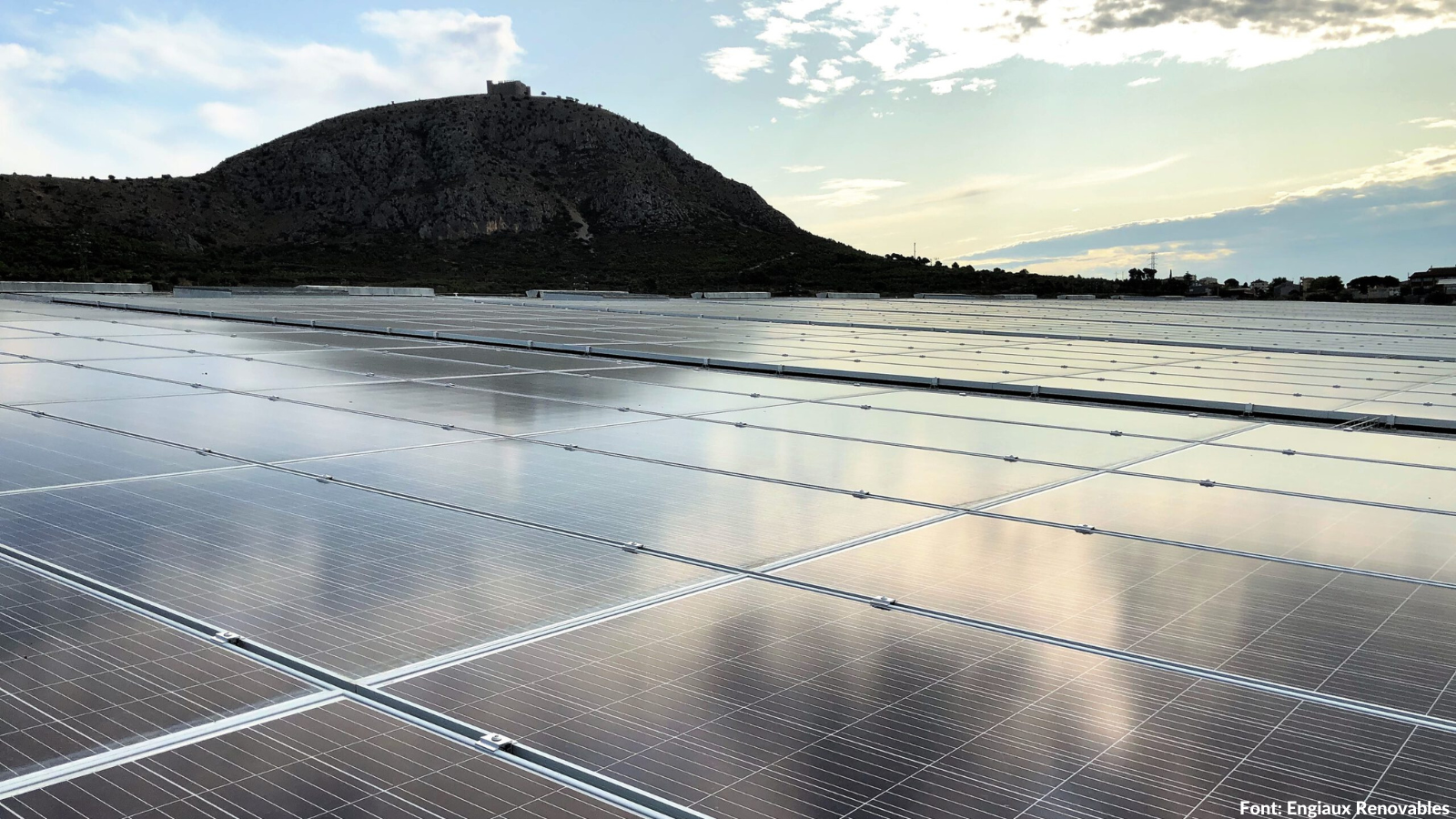 25/11/2022
Giropoma is committed to energy self-consumption, thanks to an installed capacity of 550 kW of solar panels
At Giropoma we are committed to green energy and sustainable production. Currently, we have 550 kW of photovoltaic solar panels that generate approximately 22% of the company's energy. These panels take advantage of the energy from sunlight, through the photovoltaic effect, which generates electric current.
We are committed to this type of energy because it is renewable, unlimited and abundant. In addition, it is the cleanest and greenest energy available, since it does not generate greenhouse gases.
According to data from the Register of Self-consumption in Catalonia, in September 2022, there were 208,376 kW of installed photovoltaic self-consumption power in Catalonia, 130% more than at the end of 2021.

Source: Regsiter of Self-consumption in Catalonia
In terms of Territorial Services, Girona is in second position in terms of installed photovoltaic self-consumption capacity with 36,116 kW, behind Barcelona, with 118,554 kW.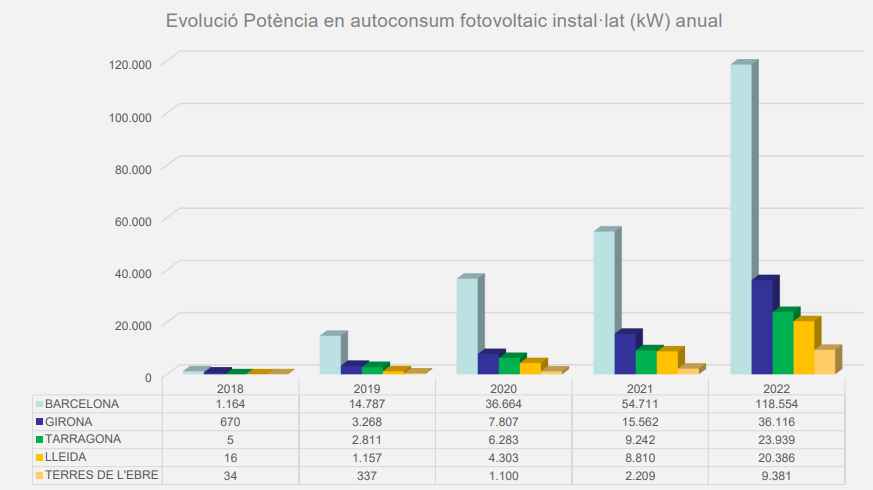 Source: Regsiter of Self-consumption in Catalonia
In addition, at Giropoma we have replaced most of the company's lighting with LED lighting, which means significant energy savings for the company, longer bulb life, is environmentally friendly and produces low light pollution.
We also have an electric car charger for our employees, vehicles that have been on the rise in recent years thanks to greater environmental awareness and their increasing popularity.
We are very aware of sustainability in the field. We use biological control methods to reduce the use of chemical products, we promote biodiversity in the fields to deal with possible pests, we minimize water consumption through specific irrigation systems and we reduce waste.
In the coming years, we plan to increase the number of photovoltaic solar panels to increase the percentage of green energy produced.