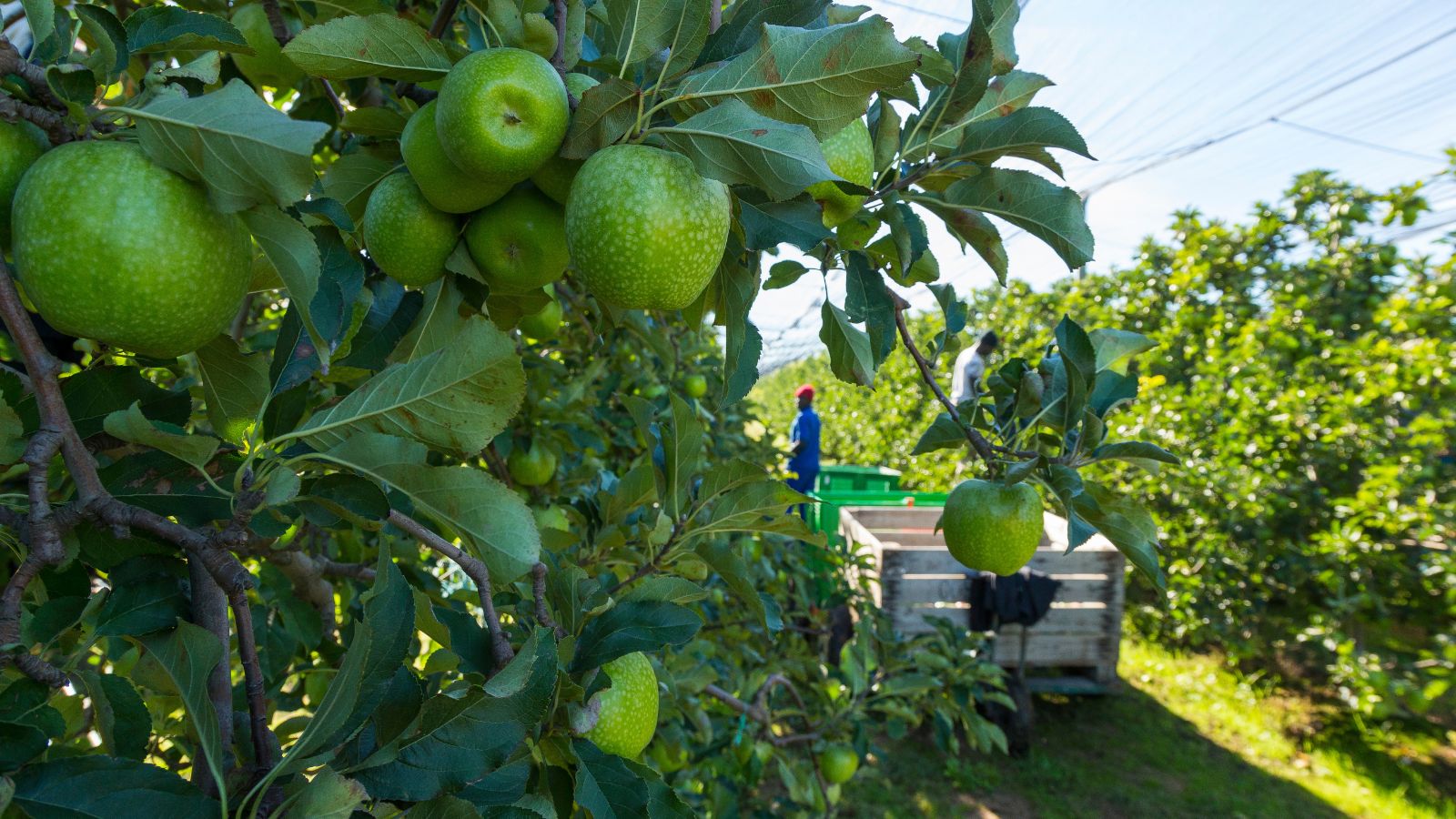 14/10/2022
Giropoma's integrated production guarantees a sustainable and environmentally friendly agriculture
All apple trees of Giropoma's producer-partners are grown following the principles of integrated production. We understand this type of production as an agricultural production model of high quality food that uses natural methods and means of regulation, respectful with the environment and human health, guaranteeing a sustainable agriculture in the long term.
Currently, in Catalonia, 38.451,51 hectares are under integrated production, of which 3.095,80 are in Girona, according to the statistics of integrated production in Catalonia in 2022, published by the Catalan Council of Integrated Production, the entity that works to ensure an integrated production model of quality through methods that respect human health and the environment in Catalonia.
Regarding seed fruit, we detected 5.772,17, of which 2.387,87 are in Girona, positioning it as the second demarcation, after Lleida, with more hectares of seed fruit cultivation produced following the principles of integrated production.
Regarding apple trees, 3.440,43 hectares are destined to this agricultural system, of which 2.384,71 are produced in the Girona area and 1.055,72 in the Lleida area.
In Giropoma, we are certified by the Catalan Council of Integrated Production and, therefore, all our products follow the technical standards and regulations in force that regulate this agricultural production.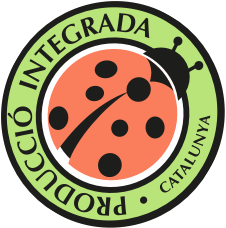 The ladybug is the logo that identifies the products of integrated production, certified by the Catalan Council of Integrated Production and is for the exclusive use of producer operators.
One of our main objectives is to obtain high quality products, as well as to guarantee the health of the producer and consumer. Our commitment is to prioritize biological control methods, reducing the use of chemical products; to favor biodiversity in the field to face possible pests; to minimize water consumption through specific irrigation systems; to guarantee traceability from the field to the client or consumer and to reduce waste.
At Giropoma we work to offer good products, always following the values that define us: the defense of the territory, respect for the environment, proximity, commitment and commitment to people.