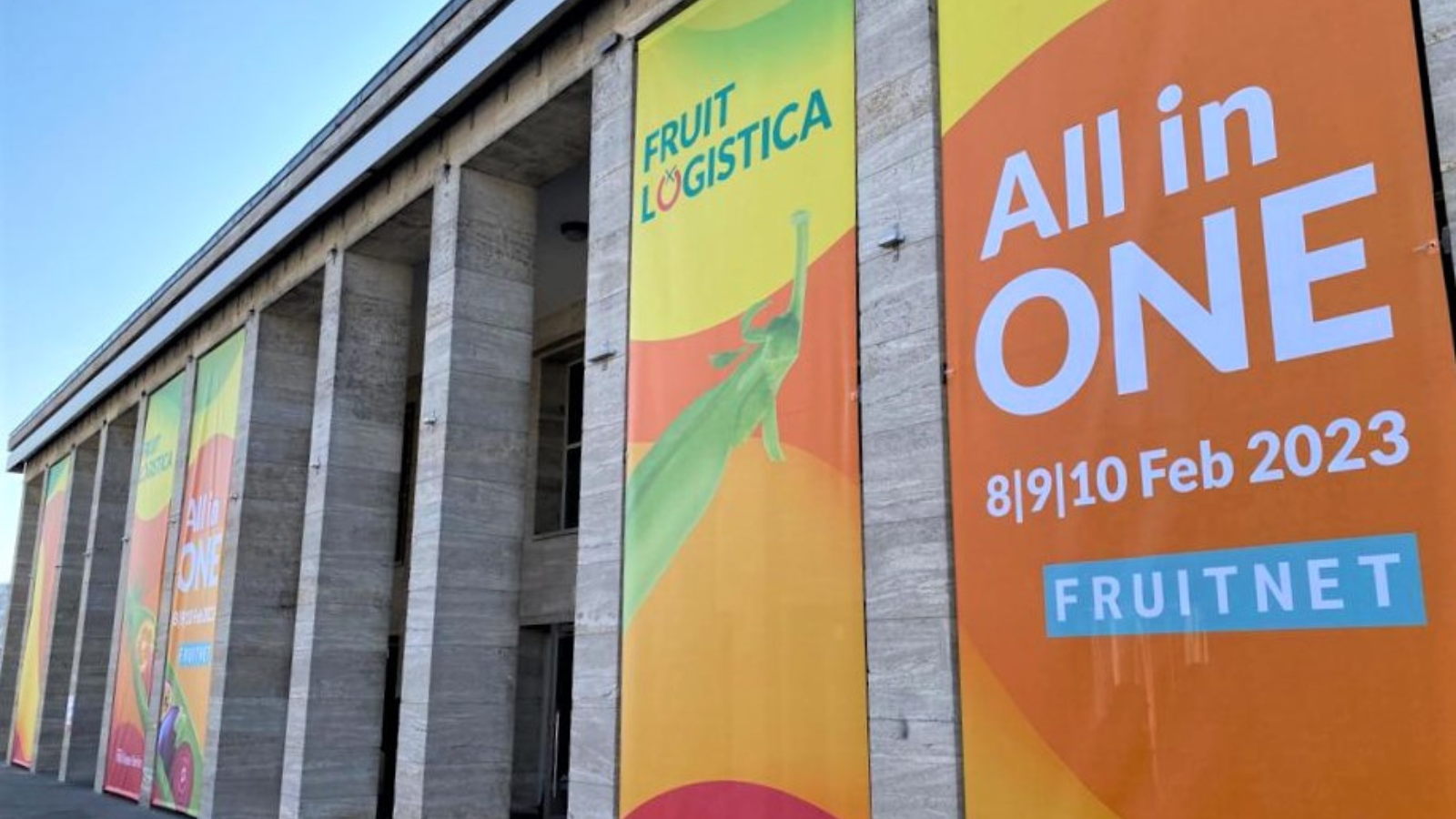 20/02/2023
Giropoma participates in Fruit Logistica in Berlin, the world's leading trade fair for the international fresh produce business
One more year, Giropoma has participated in the Fruit Logisitca 2023 Fair that took place from 8 to 10 February 2023 in Berlin. For more than 15 years the company has been present at the world's leading trade fair for the international fresh produce business, an ideal opportunity to strengthen relationships with customers, share impressions and establish contact with key target groups at the decision-making level.
Fruit Logisitca is the main stage for the latest innovations and encompasses all areas of the fresh produce business, from logistics, machinery, technical systems, technology, among others. A fair that occupies more than 110,000 m² bringing together the entire spectrum of the fruit and vegetable sector under the motto "All in One".
Giropoma's space was located within the stand of the Protected Geographical Indication Poma de Girona, together with other companies that also take part, each of them with their own section. At the Giropoma stand, the fair attendees could find corporate information and a sample of the main formats marketed. The director, Àlex Creixell, and members of the Giropoma sales team were also present at the stand.
This successful edition brought together 2,600 exhibitors from 92 countries and more than 70,000 comparators and professional visitors from over 135 countries around the world, closing with very positive figures that indicate an increased interest in the sector.
This 2023, the fair has celebrated its 30th birthday, marked by innovation, and with high expectations for the next edition, which will take place from February 7 to 9, 2024.